Minister Guide
How to Get Ordained and Perform Weddings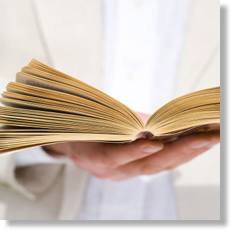 As an ordained minister you can solemnize marriages, perform ceremonies and civil unions; or even start a career as a wedding officiant. Our ordinations are granted to you for life and recognized nationwide.
When you get ordained with Open Ministry, you'll be on your way to performing weddings and ceremonies in no time.
We are here to help our ministers by offering the right tools, service and customer support that you need to make your way on this new path.
---
GET ORDAINED & PERFORM A CEREMONY IN 5 EASY STEPS!
1) Get Ordained with our Ministry
The first step is to Get Ordained - simply fill out the required information on the ordination page to apply. Our ordinations are highly respected and recognized in all 50 states. After you have completed the ordination process, you will receive an email for you to confirm your ordination with our ministry.
2) Understand the Marriage Laws
Marriage laws vary from State to State and County to County, most county clerks will require that you have registered with them and have your official credentials as proof of your ordination; which satisfies and completes the requirements of being ordained.
3) Register with the County Clerk
Register as a wedding officiant by presenting your credentials to the County Clerk or the local agency that issues marriage licenses. They may have additional paperwork for you to complete to register.
4) Performing the Ceremony
Speak with the couple to plan out their ceremony. We have literature for different ceremonies that you can use to create a custom and memorable ceremony. Look to the couple for inspiration, timing and themes on their special day. Plan out the ceremony, rehearse it in advance and on the day of, perform the ceremony as rehearsed.
5) After the Ceremony
After the Ceremony the State issued marriage license will need to be signed and returned; usually this requires the signatures of the two witnesses, the minister and the couple. The marriage license will need to be returned back to the agency that issued it, so they can record the marriage. Remember that the state agencies have different requirements for the return and completion of the license. Make sure that you check with the agency for any other specific details they might require.
Don't just take our word for it:
Since 2009 more than 500,000 Ordained Ministers signed up with Open Ministry worldwide. Read some Minister Testimonials on how satisfied they are with our Credentials of Ministry and Ordination Services.
---